.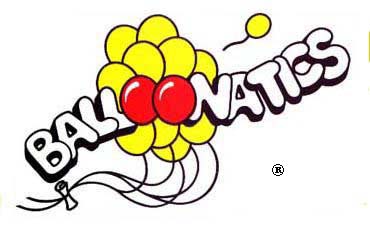 Call us at
408-866-8206

Magical Balloon Bubbles, Centerpieces & Ceiling Decor
Balloonatics creates custom decorations that complement and communicate your event theme. Balloons are visual globes of color that lend themselves beautifully to a variety of decorative themes. We use balloons and a variety of other materials to create colorful jewels, floating crystals, imaginative centerpieces. Your imagination is the only limit to making your celebration unique and memorable. The photos in these galleries show a variety of the custom decorations we have created for events of all kinds.

Click on a rotating image to see a stationary view.
Balloon Bubble Decorations
Balloonatics Magical Balloon Bubbles create a visual path leading the viewer's eye to a venue, highlight focal areas such as a head table, create imaginative table centerpieces, and visually unify decor in large venues.
Centerpiece Decor
Balloonatics designer centerpieces can enhance the character or theme of your gathering, adding beauty and content to your memorable event. We can create unique centerpieces that are central to your theme.
Ceiling Decor
Our balloon artists can transform your occasion, party, or venue with unique decorative balloon art suspended from the ceiling to reflect your event theme.