.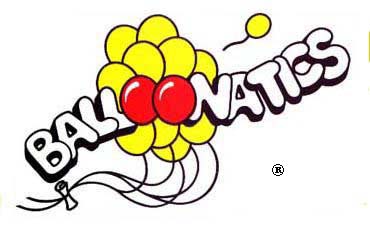 Theme Event Decorations
If you can imagine it, we can create it! Creative theme décor will enhance your party, celebration, fund raiser, or corporate event. The sky's the limit when it comes to theme ideas: sports, movies, nature, music, games, pastimes or workplace themes. Almost any idea can come alive with colorful custom decorations created from balloons, FoamCor®, fabric, and lighting. Our celebration artists specialize in working with you to turn your ideas and event venue into your unique theme experience. Call Balloonatics and let us present our unique decoration ideas to help make your theme a reality. Our goal is to provide unforgettable decor for your themed event.
Click on a rotating image to see a stationary view.

Balloonatics can create giant cowboy entrance decorations, life-size cowboy & cowgirl figures, cactus, etc. from balloons and foamcore.

Our celebration artists can transform your venue into a fun casino gaming world for your next theme party or event.

Underwater and sea themes are among the most popular designs we create, due to their fanciful shapes and beautiful colors.

Our decoration artists can change your venue into a recreation of the fifties with giant sodas, jukeboxes, poodle skirt dancers.

Balloonatics bigger than life characters from the tales and stories of younger years bring to life to a variety of childhood story themes

Balloonatics artists will create oversize toy creations to immerse your guests in a magical world for holiday events